Sunday, July 23rd, 2017
09:06 pm


thomryng
We left our albergue before dawn. The dim streetlight made for blurry photos, particularly since I had to hustle to keep up with Francine, who was bound and determined to find us some breakfast. A tricky proposition, since nothing was open yet. Still, Burgos is a big city.
Date: 13 April... (more at
http://www.thomryng.com/camino/camino-photo-of-the-day-leaving-burgos/
)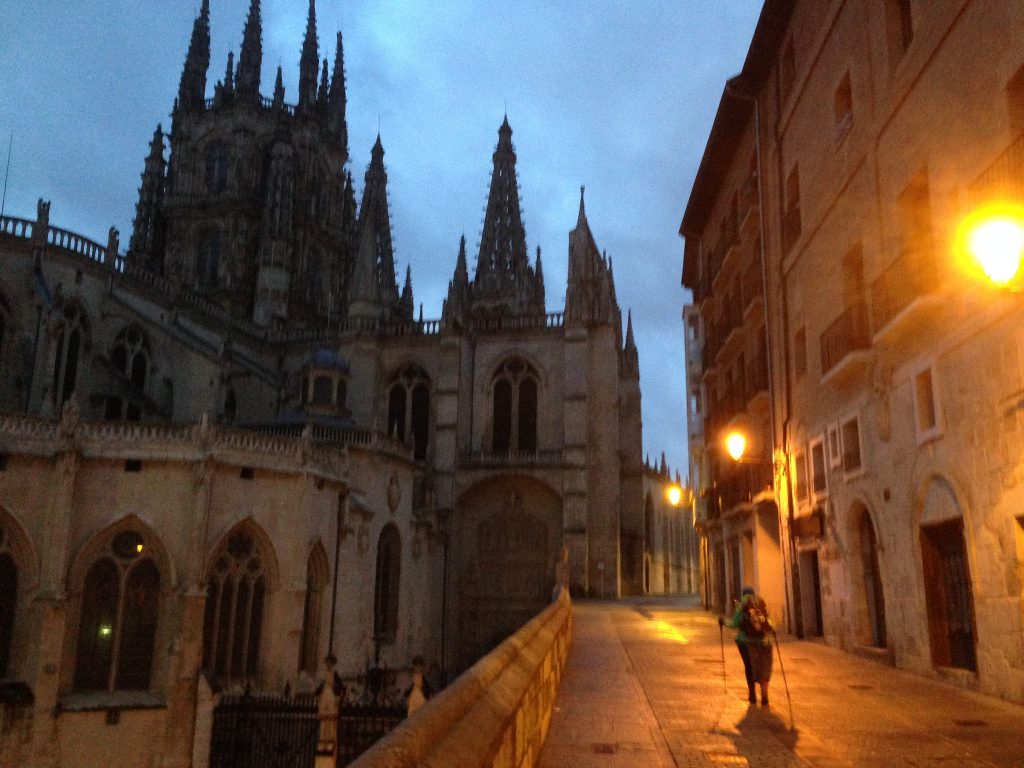 Originally posted at
Pilgrims on the Way
. If you wish to comment, please do so there.
http://www.thomryng.com/camino/camino-photo-of-the-day-leaving-burgos/
File under: Planning