As I said in an earlier post, I am a linear sort of chap, so no work whatsoever has taken place on the Martha figure while I work on the Doctor. On
that
figure, however, work has continued apace.
I am now at the stage where the glue needs to dry before I add some filler around the coat collar and a couple of seams and then tidy up the base painting before working on fiddly detail such as aging the coat and trainers, deepening the shadows and highlighting the buttons. In due course, there will be a sonic screwdriver, too, but that will have to wait until the figure itself is complete.
Here is a picture of the figure at its current stage of completion posed against the TARDIS I finished a week or so ago. The final position of the figure will be more to the left, with Martha walking around the side, but this gives an idea of how it is developing.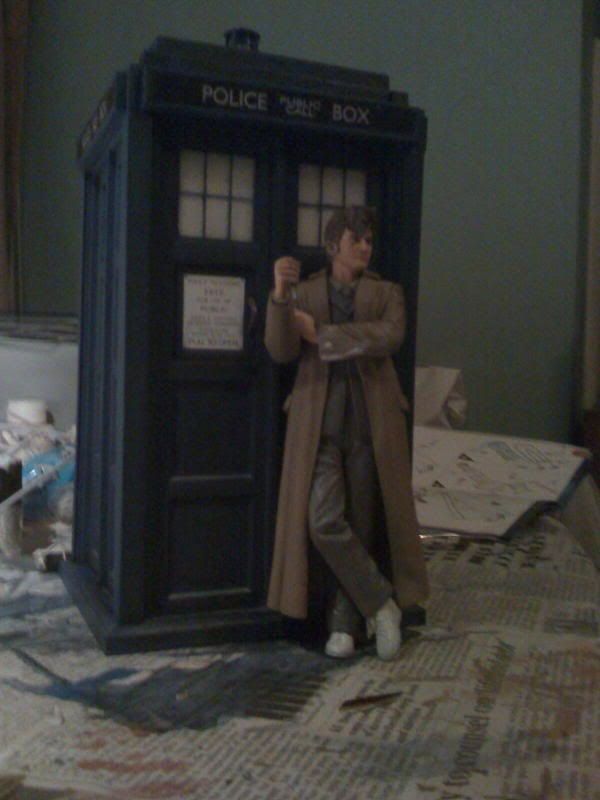 More pictures behind the cut, for those as is interested:
( Read more... )
Still a fair amount of work to be done, but we're getting there!